On 23 April 2009 first local community project was inaugurated in Krasna Polyana Village of Krasnohvardiysky rayon, ARC. The project was completed in the framework of EU/ UNDP Community Based Approach to Local Development (CBA) Project and consisted in overhaul and purchase of new equipment for local outpatient clinic. This community project was funded by EU/UNDP CBA Project, co-financed from local budget and the community contribution. The community invited representatives from local authorities, Verkhovna Rada of ARC, Secretariat of the Cabinet of Ministers of Ukraine and UNDP Managers to attend the inauguration ceremony.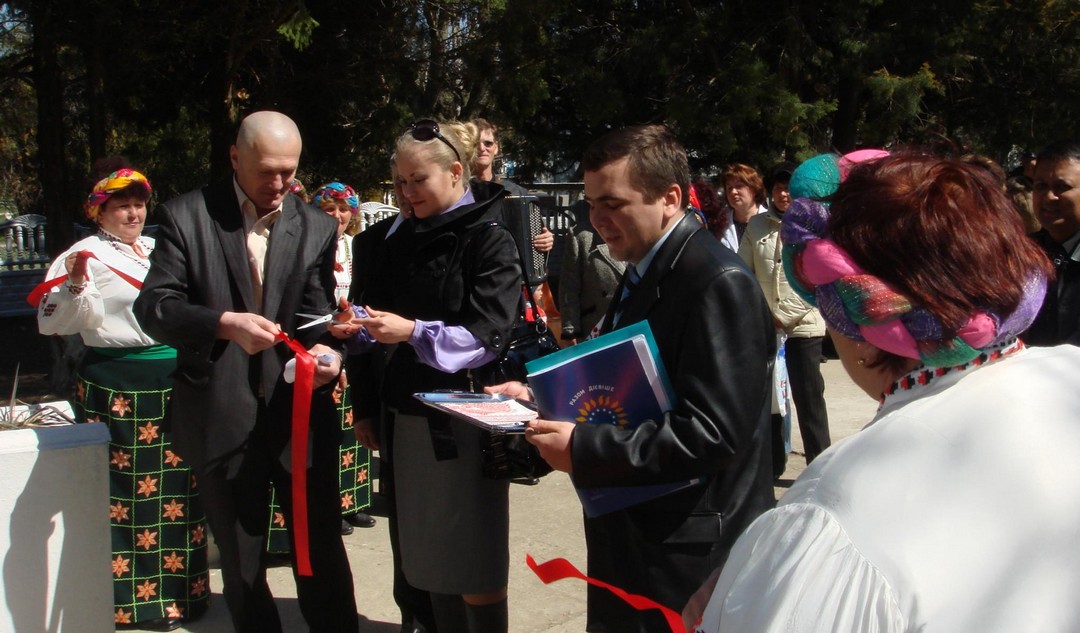 The guests were impressed with the active position of community members who enthusiastically presented the whole process of micro-project implementation, beginning with the very first steps in self-organization, project preparation and up to its completion. Like most population of rural areas, Krasna Polyana villagers had a vast number of problems: terrible condition of local outpatient clinic, unavailability of kindergarten, problems with infield irrigationeven though there is Dnipro canal just nearby. "We decided to do something about it, because waiting for help can last long," says head of local community organization Borys Zahirny. "So we gathered together, decided to create a community organization and finally solve all our problems, one by one. Villagers voted that overhaul and purchase of new equipment for local outpatient clinic is the most pressing problem that needs to be solved in the first place. Community organization then started to collect membership fees , referred to village head for support and started cooperation with CBA Project." CBA Project team helped to get organized and provided a series of trainings on organizational and financial issues, as well as on preparation of project proposals and project implementation. This was a vital factor that favoured formation and maturity of the community organization. Head of functional group, who took care of the project implementation process, said that the biggest obstacle at the very beginning was disappointment and passivity of people. "It was very difficult to convince people in their strength, and that we are able to implement such a project. First funds were raised, and invested. People then realized that a lot depends on their personal participation and started to work more enthusiastically. For instance, after the end of working they, local men were busy purchasing and covering linoleum, villagers made an asphalt path in front of the entrance to the clinic. During this period, our community gathered and invested more than UAH 12 000."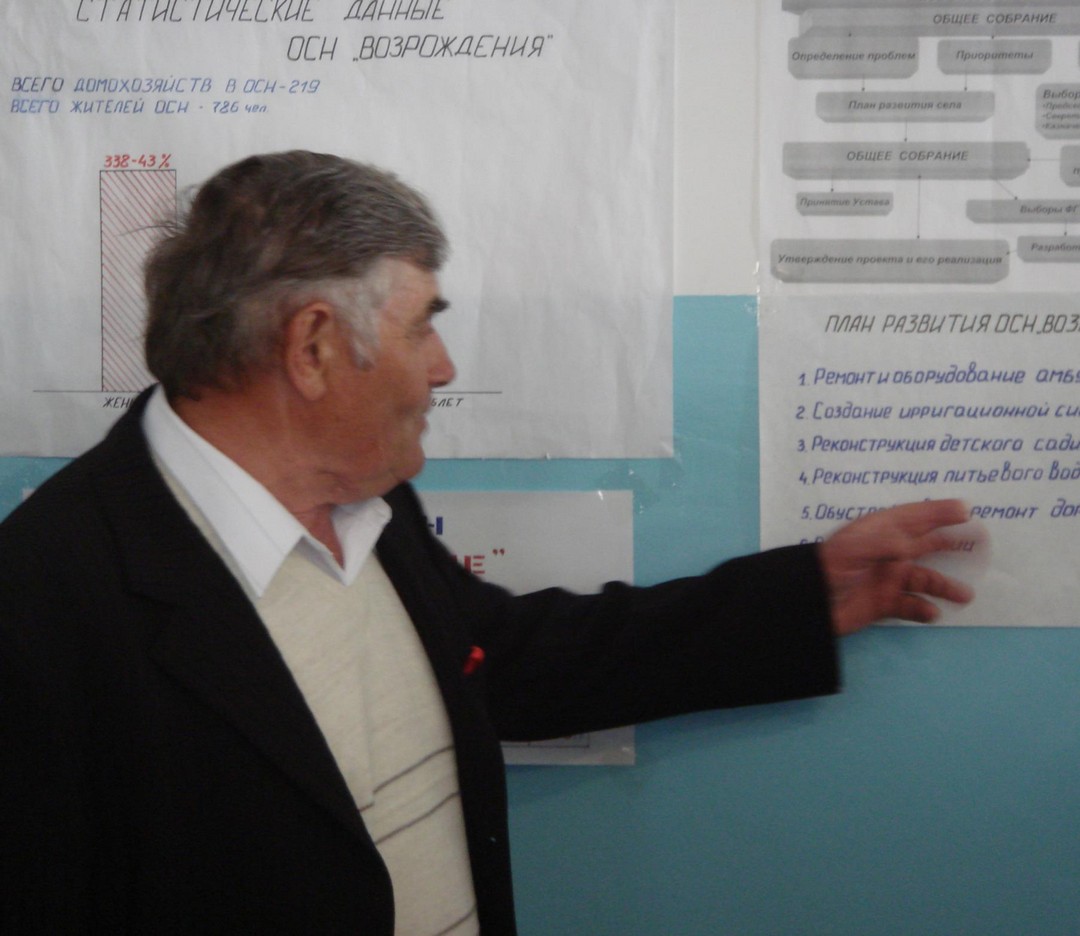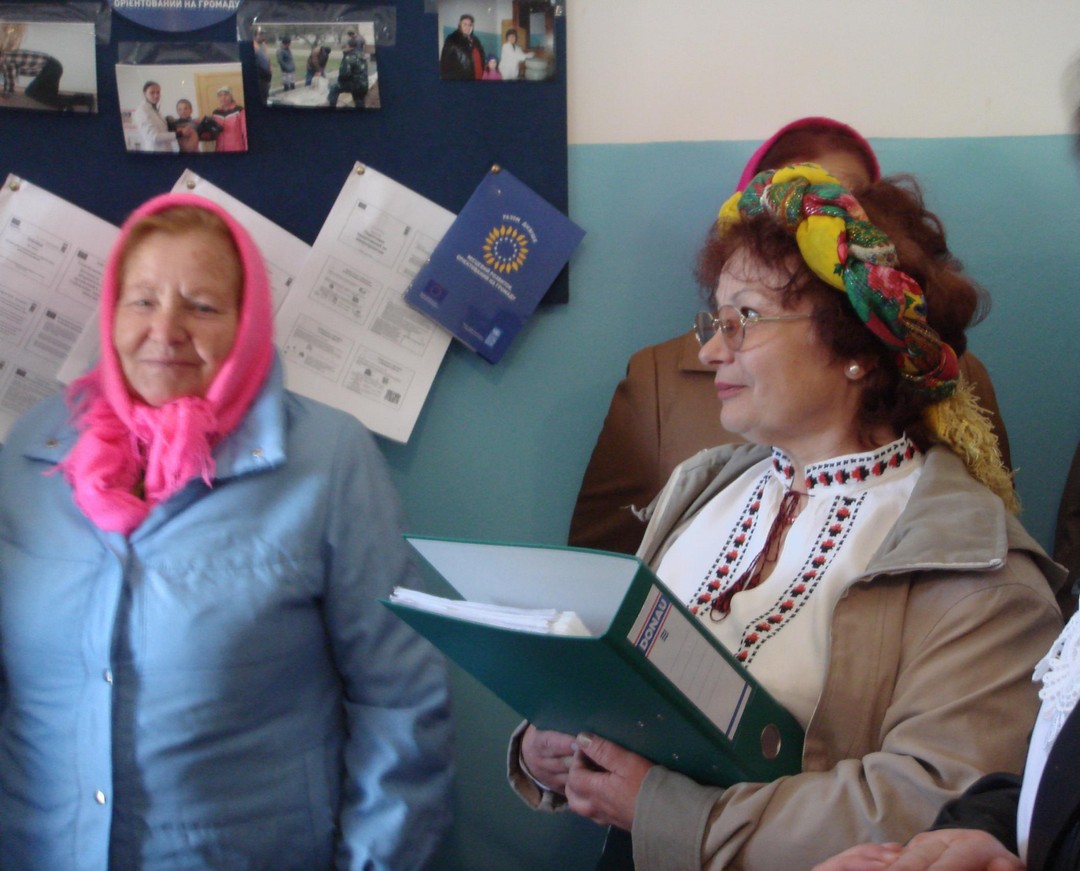 Village council head supported community initiative and facilitated allocation of about 70% of project cost village budget. UAH 35 000 were given from rayon budget. The CBA Project committed about UAH 45 000 used for purchase of medical equipment and partially for repair works. Local outpatient clinic staff proudly demonstrated repaired surgeries and new equipment that will make provision of medical services quicker and of better quality. Clinic provides medical services to people from 8 villages of Petrivska v/c. For example, now people can make all the necessary tests urgently and come to rayon hospital physicians only to get diagnosis and recommendations. Chief doctor of Krasnohvardijsk rayon hospital Mykola Vokhmintsev mentioned: "This outpatient clinic was in terrible condition: it was cold, dark and very humid in it. People were freezing here in several minutes! We are grateful to medical staff who resisted ard remained to work here despite terrible conditions, because many physicians simply resigned, and now the problem we have is shortage of qualified medical personnel. But we hope that now there will be numerous professionals willing to work in such an exemplary clinic. Moreover, village head promised to help and guarantee a decent salary." Having completed such an important project,
Vidrodzhennya
community organziation is going to continue its activities. At a recently held meeting, villagers discussed further priorities of their village development. Votes are divided between re-establishment of a kindergarten and establishing of irrigation system. Given such a split, community decided to collect and count votes in written form. CO treasurer Valentyna Isupova expalined that the community decided to regularly collect membership fee of 3UAH. per month, of which 50 kopecks will go to a special fund to sustain the outpatient clinic in future, i.e. to purchase medicines, equipment, stationary etc. Such positive example of community self-organization and effective cooperation with local authorities/ self-government inspires other 4 pilot communities from Krasnohvardijsky rayon.