The History of Project Implementation in the Region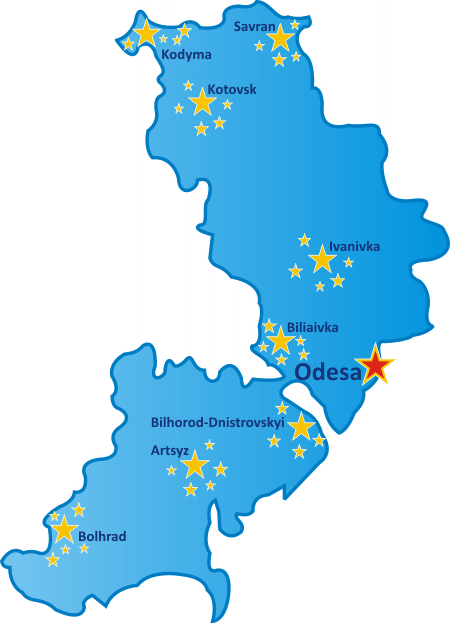 The project "Community Based Approach on Local Development" was initiated in Odessa on 11 March 2008, during the regional seminars of the Odessa Regional State Administration. Preceding the seminar the Project Manager met with the Head of Regional State Administration, M.D. Serdyuk, and with the Chairman of the council, M.L. Concerto. The leaders expressed their support for the field of community development, and stated their intention to establish a partnership agreement within the framework of the Project in the Odessa region.
At the regional workshop the Project was presented, and an implementation strategy and action plan for its implementation in the region was proposed. Special attention was given to explaining the approach for the underlying project Community Based Approach to Local Development. This approach encourages the local communities, authorities, and governments to determine the priorities for development and to be part of the plan and to implement measures for the sustainable development of their village, town or city.
During the second part of the seminar, the process of project implementation at a rayon level and terms of partnership with rayons were presented to the Heads of rayon administrators and Councils of the Odessa region. Project Manager Jaysingh Sah announced the beginning of the competitive selection of 8 rayons for project implementation. Over the next two weeks rayons were encouraged to apply for participation in the project. The selected rayons will be given the opportunity to form initiatives to improve living conditions in their communities; the approved micro projects will be co-financed by the Project and local budgets. Villages, towns, and small cities with a population of up to 10 million people are eligible to participate in the Project.
On 18 July 2008, rayons of the Odessa region approved to participate in the project "Community Based Approach to Local Development" were listed. During the workshop at the central office of the Project in Kyiv, the applications were reviewed and rayons were selected collectively by representatives of the Project, the UNDP, the Regional project implementation unit, and the Regional State Administration.
As a result of the discussions, the following rayons were chosen for project implementation: Ivanovo, Savransky, Odesa, Bolgradsky Kotovsk, Frunzivskyy, Kodimske, Artisizskaya and 1 rayon - Bilyaivka – was selected for reserve.