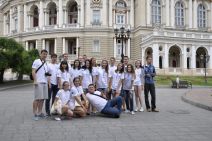 The joint UNDP / EU Project "Community Based Approach to Local Development" togehter with a National network of partner universities held the foutrh summer school in "Sustainable community development." On June 30, 2015 more than 20 students from 13 universities of Ukraine gathered in the village Zatoka of Odessa region. Within five days, the youth participated in trainings and workshops. Students were taught the basics of fundraising, implementation of micro-projects and community mobilization. Participants also visited one of the communities visited Odesa and local development forum and saw in practice how local communities implement their initiatives into practice.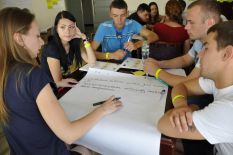 The idea of summer school in sustainable development appeared in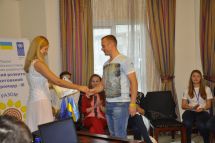 2012 in the context of the UN Summit on the sustainable development Rio + 20 in Rio de Janeiro. Since then, the summer school has become a traditional annual event popular among students.