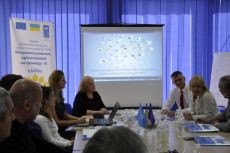 12 representatives from Armenian and Georgian ministries of regional development, city councils, Nongovernmental organizations, and International organizations came to Ukraine with an exposure visit. During 7 day study tour participants will learn experience of EU/UNDP Project "Community Based Approach to Local Development" of bottom up planning and community development. They have visited CBA partner communities in Kirovohradska oblast and will visit Zaporizka oblasts to see how local communities implement their initiatives.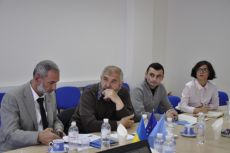 In Kirovogradska oblast participants visited agricultural service cooperative created in terms of CBA Project. Community members shared their experience of economic initiatives implementation. They will also learn experience of Zaporizka oblast in the area of energy saving and energy efficiency.
The visit is designed to share experience and to learn best practices in the implementation of projects by Ukrainian local self-governments. It will also promote cross-border cooperation between local self-government bodies, communities and civil society organisations of Ukraine, Georgia and Armenia to jointly address the issues of social and economic development.