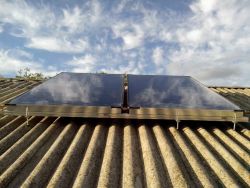 Vinnytsia region background
Vinnytsya region is central part of Ukraine. It borders with such regions as Chernivtsi, Khmelnytskyi, Zhytomyr, Kyiv, Cherkasy, Kirovohrad and Odesa, as well as with Moldova on the southwest. Vinnytsia region territory occupies 4.4% of the total area of Ukraine with a population of about 1.6 mln. About 51% of the region population lives in cities and towns.
Vinnytsia region includes 27 rayons, 18 cities, 29 urban villages, and 1,457 villages.
The largest cities and towns of the region are Vinnytsia, Zhmerynka, Koziatyn, Ladyzhyn, Mohyliv-Podilskyi and Khmilnyk.
Vinnytsia region is largely dominated by agriculture. The main products grown in the region are winter wheat, barley, sunflower, corn, buckwheat, millet and sugar beet. Cattle breeding is also important. The region has also important industrial sectors. The region has a multisectoral industrial complex, where leading places are held by the food industry, machine building and metalworking.
The EU/UNDP CBA Project Implementation in Vinnytsia Region
Implementation of the first phase of CBA Project commenced in Vinnytsia region during April 2008. First phase was succeeded by a second phase in August 2011. Over these two phases 61670 of men, women and children of the region have benefitted from improvement in 38 schools/kindergartens, 9 health posts, 8 water supply, 8 street-lightning and so on. This happened through joint effort of the citizens, oblast/rayon/local level governments, the CBA Project and the private sponsors.
Third Phase of the EU/UNDP CBA Project
Third phase of the EU/UNDP CBA Project was initiated in Vinnytsia region with regional launching and signing of MoU which took place on September 30th, 2014. The region received a quota of 8 rayons for standard\replication components.
Rayons selected for the the EU/UNDP CBA III Project: Yampilskyi, Orativskyi, Chechelnytskyi, Barskyi, Illinetskyi, Mohyliv-Podilskyi, Tomashpilskyi, Kalynivskyi.
Micro projects approved as of 28 March 2016: 18 micro projects (12 – energy saving, 3 – energy efficiency, 3 – rural economic development). Around 7, 350 persons will benefit from implementation of these initiatives. Total budget for the initiatives is approx. UAH 7.2 mln (approx. USD 264, 200). The EU/UNDP CBA Project will provide around UAH 4.6 mln (approx. USD 168, 800).
The EU/UNDP CBA Project support for Internally Displaced Persons
The EU/UNDP CBA Project has supported 1 micro projects in the region aimed to address this issue: major repair of Dnister Hotel in Yampil city, for a total amount of more than UAH 1.3 mln (USD 47,700), out of this the EU/UNDP CBA Project share is more than UAH 1 mln (USD 36,700). In Dnister Hotel, new windows and doors were installed; heating system, internal water supply and sewage were renovated; finishing works were done. In the refurbished building around 40 IDPs will find a shelter.