PROJECT NEWS
Six partner Universities of EU/UNDP Project "Community Based Approach to Local Development" won in the contest for the best activity plan of Resource Centers in sustainable development. Each university presented their activity plan during this year Annual review and planning meeting. Oleksiy Beketov Kharkiv national university for urban management, Uzhhorod national university, Cherkasy state technological university, National university "Ostroh Academy", Zaporizhia national university and Sumy state university won in the contest. Resource centers get from CBA Project a set of office equipment – laptop and printer.
During 2015 Universities and resource centers will hold trainings for students and postgraduates, field-visits to communities, student conferences. Resource centers will also develop necessary practical materials and methodological recommendations for students, postgraduates and lecturers.
Capacity building is among key areas of interest for CBA Project. For further promotion of the methodology of sustainable local development the project developed partnership with academic institutions in 2012. As of today CBA established partnership with thirty universities from different regions.
Little girls officially cut the ribbon to open their temporary shelter in Kharkivska oblast – reconstructed premise of youth sport school in Balaklia. The first stage of reconstruction was done with a support of joint EU/UNDP Project "Community Based Approach to Local Development" and local authorities. Now around 60 internally displaced people from Donetska and Luhanska oblasts will live here, including 15 children. The total budget of the microproject is more than UAH 450 ths.
Now families of internally displaced persons will move in the rooms of the reconstructed school on the first floor. After reconstruction necessary living conditions were created. New doors and windows, heating system were installed, a number of rooms were refurbished, bathrooms were reconstructed, kitchens were created, and in some premises the floor was refurbished.
Yulia Svitlychna the deputy head of Kharkivska oblast state administration, Olena Oleshko the first deputy head of Kharkiv oblast council, Stepan Maselsky the head of Balakliya rayon state administration participated in the official opening of the reconstructed school in Balaklia.
«It is a pleasure for me to mark that thanks to joint efforts of the EU/UNDP Project and authorities of all levels now we can provide a shelter for people who need this most of all. Together we do all we can to make the life of the internally displaced people in Kharkivska oblast easier, as many of them were not even able to take the first need things from their homes», said Yulia Svitlychna, deputy head of Kharkiv oblast state administration during the opening.
Olena Oleshko, first deputy head of Kharkiv oblast council mentioned, «for a short period of time authorities together with CBA Project and community implemented this project with all their heart and warmth, as all of us realized that we have to do everything we can for these people».
Before the official opening the object which was under reconstruction by EU/UNDP Project visited the Neal Waker, UN Resident Coordinator and UNDP Resident Representative in Ukraine. During the meeting with internally displaced persons in Balaklia Neal Walker stressed on the importance of the partnership of donors, local authorities and communities during this uneasy time for the country..
Beside the reconstruction of youth sport school in Balaklia, EU/UNDP Project implements one more project in Kharkivska oblast – in village Khorosheve of Kharkiv rayon for internally displace people with special needs (disabled people and disabled people in wheelchairs). In the house for elderly people new windows and doors will be installed, halls and additional bathrooms will be equipped accordingly, special handrails for the people with special needs will be installed in the corridors, halls, elevators, rampant will be constructed, also bathrooms will be equipped with stairlifts.
«Support of the internally displaced persons and renovation of the social infrastructure is one of our top priorities now. CBA promotes community-led development to improve the quality of life of Ukrainian citizens. Thus we are ready to support people in their needs in this situation. Further, communities play a critical role in solving these kinds of problems'», underlined CBA International Project Manager Mr. Hendrik van Zyl.
UNDP jointly with European Union and in partnership with local authorities supports community projects to restore social infrastructure objects in 7 oblasts – Dnipropetrovska, Kharkivska, Poltavska, Zaporizka, Odeska, Donetska and Luhanska – with a total budget of around half a million dollars (more than UAH 12 mln )
Запорізьку область із робочим візитом відвідав Міжнародний менеджер Проекту ЄС/ПРООН «Місцевий розвиток, орієнтований на громаду» (МРГ) Хендрік ван Зіл разом із спеціалістом з розвитку громад Проекту Оленою Рудіч. Представники Проекту зустрілися з керівництвом обласної влади та обговорили основні напрямки подальшої співпраці в регіоні.
Під час зустрічі перший заступник голови Запорізької обласної державної адміністрації Григорій Самардак підкреслив готовність обласної влади до співпраці: «Підтримка Проекту МРГ є вкрай важливою для області. Дещо ми робимо власними силами, проте наших фінансових можливостей недостатньо», зазначив пан Самардак.
«Проект МРГ зробив неоціненний внесок у розвиток громад нашого регіону, в їхню соціальну мобілізацію. Ви – саме ті, хто допомагає обласній владі Запоріжжя вселяти в людей надію щодо кращого майбутнього», підкреслив під час зустрічі голова Запорізької обласної ради Віктор Межейко.
У свою чергу, Міжнародний менеджер Проекту ЄС/ПРООН «Місцевий розвиток, орієнтований на громаду» Хендрік ван Зіл подякував керівництву обласної влади за допомогу та сприяння, «адже без цього реалізація Проекту була б неможливою».
Представники Проекту МРГ відвідали відремонтовану районну лікарню для прийняття та розміщення внутрішніх переміщених (ВПО) в населеному пункті Нововасилівка Приазовського району за підтримки спільного Проекту ЄС / ПРООН «Місцевий розвиток, орієнтований на громаду» (МРГ) та місцевої влади. По завершенні ремонтних робіт у цій будівлі знайдуть притулок 146 людей.
Завдяки реконструкції частини Нововасилівської медичної амбулаторії переселенці проживатимуть у максимально сприятливих побутових умовах. У лікарні відремонтовано систему опалення, двері замінено на металопластикові, проведено водопостачання та водовідведення. Загальна вартість даного мікропроекту становить близько 380 тисяч грн.
Пан Хендрік ван Зіл поспілкувався з першими мешканцями відбудованої лікарні, обговорив з людьми питання побуту. Представники Проекту МРГ також зустрілися з внутрішньо переміщеними особами, які наразі мешкають у приміщенні стаціонарного відділення територіального центру соціального обслуговування села Давидівка Якимівського району Запорізької області. Цю будівлю також модернізовано за сприяння Проекту ЄС / ПРООН МРГ та місцевої влади. Зокрема, вікна та двері замінено на металопластикові. Центр готується прийняти до 60 внутрішньо переміщених осіб.
Крім цього, міжнародний менеджер Проекту МРГ під час візиту ознайомився з роботою наукового ресурсного центру зі сталого розвитку при факультеті соціології та управління Запорізького національного університету.
На Одещині в населеному пункті Кароліно-Бугаз за підтримки спільного Проекту ЄС / ПРООН «Місцевий розвиток, орієнтований на громаду» (МРГ) та місцевої влади офіційно відкрили приміщення відбудованої школи-інтернату для розміщення внутрішніх переселених осіб (ВПО). По завершенні ремонтних робіт у будівлі знайдуть притулок 128 осіб.
Завдяки капітальному ремонту Кароліно-Бугазької школи Овідіопольського району Одеської області внутрішні переміщені особи (ВПО) проживатимуть у максимально сприятливих побутових умовах. У будівлі навчального корпусу, гуртожитку, їдальні та переходу замінено вікна та двері. Загальна вартість даного мікропроекту становить понад 1 мільйон грн.
Окрім ремонту школи-інтернату в Кароліно-Бугазі, в Одеській області Проект ЄС / ПРООН реалізує ще один проект – у Котовську, в приміщенні школи-інтернату для дітей-сиріт. Там також проводиться капітальний ремонт будівлі, систем каналізації та водопостачання, ремонт електромереж.
ПРООН спільно з Європейським Союзом та в партнерстві з місцевою владою підтримує проекти громад щодо відновлення соціальної інфраструктури в семи областях - Дніпропетровській, Харківській, Полтавській, Запорізькій, Одеській, Донецькій та Луганській - на загальну суму понад 12 млн. грн.
13-14 February 2015, in Novograd-Volonsky of Zhytomyrska oblast, staff members of CBA Project's Urban Development Unit participated in a professional training-seminar that was organized to improve the personnel professional skills and qualification. 12 staff members – Urban Development Officers of the CBA Urban Development Unit, will work in 24 partner cities assisting local communities in solving of local development issues and tasks in partnership with 'Community Based Approach to Local Development' Project.
Novograd-Volynsky was selected intentionally as a place for the training-seminar. There are more than 320 multi apartment buildings in that city, in which owners of apartments united into associations (association of co-owners of multiapartment building - ACMB) and started to manage and maintain the buildings on their own.
The participants of the training-seminar visited four of those associations: ACMB 'Kedr', 'Koloryt', 'Chaika', and 'Komfort', conversed with the Heads of the associations' executive boards and learned about their experience in ACMB management and operations. The associations' Heads of Executive Boards – Liubomyr Maletych, Anatoliy Legenchuk, Oleh Paletsky, and Serhiy Symonchuk – are very experienced professionals of this no easy but honorable work.
Novograd-Volynsky municipal officials demonstrated high interest to the actual issues of legislation, ACMB functioning and development that were considered during the seminar. Therefore, in the seminar participated Serhiy Kolotov, Deputy Mayor of Novohrad-Volynsky, Svitlana Karpinska, Head of Economic analysis and planning department, Tetyana Levkivska, Specialist of Municipal initiatives and investments department of the municipality.
The training-seminar was organized and facilitated by Leonid Tulovsky, Urban Development Specialist of CBA Project.
Go to Project News section...
CBA PROJECT IN THE REGIONS
У Тернополі відбувся запис телепрограми «Європа очима українців» про основні досягнення та подальші перспективи впровадження Проекту ЄС/ПРООН «Місцевий розвиток, орієнтований на громаду»(МРГ) в області. Завдяки передачі глядачі Тернопільської обласної державної телекомпанії дізнаються про основні результати впровадження другої фази Проекту МРГ на Тернопільщині, а також про початок Третьої фази Проекту.
Раніше процес реалізації Проекту широко висвітлювався в різних інформаційних та тематичних програмах обласного телебачення області, під час прямих ефірів, інтерактивного спілкування тощо.
In Zaporizka oblast a refurbished kindergarten in village Blagovischenka Kuibyshivsky rayon was formaly opened. Under the CBA Project support hot water supply system which use solar power was installed, old windows and doors were replaced and partially heat insulation of frontage was done. Thanks to these complex measures premises of the kindergarten willstay warm in inter. Besides, usage of solar energy will do savings to local budget. To implement this initiative community members gathered more than UAH 25 ths., and Project provided more than UAH 229 ths. More than 1000 community members benefited from microproject implementation.
For Blagovischenka it was the second implemented microproject. Community was selected for implementation of additional quota issued by the Project in 2014 to implement energy efficient initiatives. In total in Zaporizka oblast 9 rayons participate in regular component of CBA, and 3 rayons in replication component. Out of them 4 rayons additionally are piloting in energy efficient component, also out of them 5 rayons were selectedfor implementation of additional quota. Overall, in oblast the Project demonstrated a close cooperє
ation of communities with local authorities on village, rayon and oblast level. More information in a video
Go to CBA Project in regions section...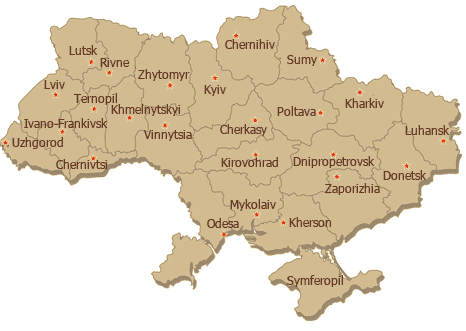 ABOUT CBA PROJECT
The II phase of the Community Based Approach to Local Development Project (CBA) launched its activities on 7 June 2011. The Project is funded by the European Union and is co-financed and implemented by UNDP Ukraine. The total budget of the second phase of the Project's is €17,1 million with 98.4% contribution from EU and 1,6% cost sharing from UNDP, which will be used to support sustainable socio-economic local development. More...
Video