Details

Created: 08 October 2014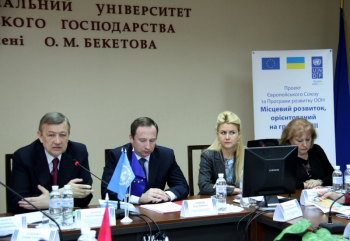 In Kharkiv 8 October 2014 the Third phase of the EU / UNDP Community-Based Approach to Local Development (CBA) Project was launched today in oblast with regional and local authorities, civil society organizations, private sector companies and the media. During the regional seminar participants discussed perspectives for further cooperation for promoting community-led activities to improve the living conditions of people in Kharkiv oblast.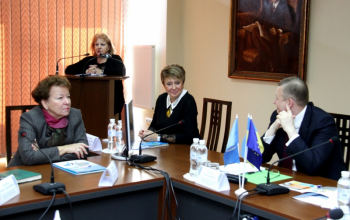 Distinguished attendees included the First Deputy Head of Oblast State Administration Ihor Raynin, Head of Oblast Council Serhiy Chernov, Community development specialist of joint EU/UNDP Project "Community Based Approach" Olena Ruditch, leadership of rayon state administrations and rayon councils; and heads of village and city councils.
"I would like to thank the team of UNDP, which has been working in Kharkiv oblast since 2008. Today the Third phase of the Project is being launched. In terms of the implementation of previous two phasesproactive communities in cooperation with local authorities have implemented 70 projects. What is most important that having implemented the first 2 phases we have learned to plan and prepare projects' implementation. Initiative groups of local communities have learned to set up priorities, monitor implementation of the microprojects from on all stages", - underlined in the welcoming speech Head of Oblast Council Serhiy Chernov.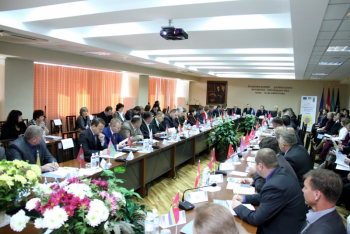 First Deputy Head of Oblast State Administration Ihor Raynin also marked, that "Implementation of the Third phase of the CBA Project is a good opportunity to unlock the potential and to make cooperation more profound and based on mutual understanding and equality. Paying much attention to the project and taking it with all solemnity is a key to high results"
CBA activities will focus on rehabilitating basic social and communal infrastructure in the priority areas of energy efficiency, health, environment and water management together with promoting small farm and non-farm businesses in rural areas. In its third phase, CBA project will strengthen capacities of regional and local authorities to practice participatory governance, as well as intensify community-based approach in Kharkiv region. It will support the Ukrainian Government in developing policies in the area of decentralization and share innovative approaches and good practices on participatory governance and community-led local sustainable development through knowledge hub and the curriculum of twenty regional universities
Third phase of CBA project will be implemented during 2014-2018 with a total budget of 23.8 million Euro, provided by the European Union (23 million Euro) and UNDP (800,000 Euro). Its objective is to promote sustainable socio-economic development at local level by strengthening participatory governance and fostering community-led initiatives across Ukraine