Details

Created: 06 March 2015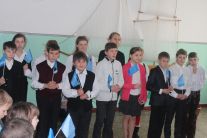 In Karolino-Buhaz, Odesa region with a support of joint EU/UNDP Project "Community based approach to local development" (CBA) and local government officially opened the facility of renovated residential school for internally displaced persons (IDPs) accommodation. By the end of reconstruction works 128 persons will find here a shelter.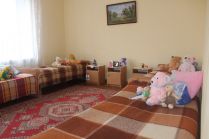 As a result of major repair of school of Karolino-Buhaz, Ovidiopilskyi rayon, Odeska oblast IDPs will live in mostly suitable living conditions. In educational building, dormitory, dining room and passage were replaced windows and doors. Total cost of this microproject is more than 1 million UAH.
Besides the repair of residential school in Karolino-Buhaz, joint EU/UNDP Project implements one more project in Odeska oblast – in Kotovsk at the orphan boarding school. There is also made major repair of the building, sewage and water supply systems, and electricity network repair.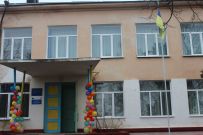 UNDP and European Union in cooperation with local government support community projects on social infrastructure reconstruction in seven oblasts – Dnipropetrovska, Kharkivska, Poltavska, Zaporizka, Odeska, Donetska and Luhanska – with total cost amount more than 12 mln UAH.