Details

Created: 27 July 2015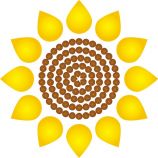 Joint EU/UNDP Project "Community Based Approach to Local Development" has signed Partnership agreement with the city of Nadvirna, Ivano-Frankivsk region. Nadvirna became one more city in the region, which will participate on the terms of co-funding in CBA project activities aimed at support of ACMHs development, organization and completion of partial capital repairs of co-owners multi-apartment houses. Altogether, in Ivano-Frankivsk region with the Project will be cooperating, as partners, two cities – Kolomyja and Nadvirna.
Thus, 25 cities of 12 regions of Ukraine have managed to become partners of CBA Projects and signed relevant Partnership agreements.
№

Region

Cities

Number of population, thousand/person

% of population living in multi-apartment buildings

Cities

(reserve)

1

Zakarpattia

Uzhgorod,

Hust

115,6

31,9

74,1

-

Mukachevo,

Beregovo

2

Ivano-Frankivsk

Kolomyja,

Nadvirna

61,3

22,3

50

43

Kalush

3

Lviv

Drogobych,

Zolochyv

95,6

23,9

48

39

Brody,

Кamianka-Buz'ka

4

Rivne

Kostopil,

Dubno

31,7

38,1

31

40

Radyvyliv

5

Zhytomyr

Korosten,

Novograd-Volynsky

65,5

56

53

50

Оlevsk

6

Chernihiv

Nizhyn,

Pryluky

72,4

12,7

59

21

Koryukivka

7

Kyiv

Perejaslav-Hmelnytsky,

Ukrainka

28

15,6

32,6

97,2

Кagarlyk

8

Kharkiv

Chuguiv,

Merefa

32,3

22,3

64,5

18,6

Bogoduhiv

9

Poltava

Myrgorod,

Komsomolsk

40,5

54,6

46,9

83,6

Pyryatyn

10

Dnipropetrovsk

Nikopol,

Pavlograd

116,8

109,6

83,8

61,1

Marganets,

Zelenodol'sk

11

Luhansk

Severodonetsk,

Rubizhne

119,1

59,9

91

75

Starobil'sk

12

Donetsk

Dobropillia,

Dymytrov,

Artemivsk

30,8

50,4

103,1

62

62

75
The interest of ACMHs in the majority of partner-cities to participate in the Project is extremely high. Apart from the financial assistance from the city and joint EU/UNDP Project "Community Based Approach to Local Development" ACMHs/co-owners will also get the professional advice from the Project experts for better understanding of technical, legal, financial and organizational aspects of the capital repair of structural elements and engineering systems of multi-apartment buildings and implementation of energy efficiency measures.
Therefore, for the high priority micro-projects review and selection process, representatives of the local authorities and ACMHs in the partner-cities created Councils for micro projects preliminary selection. After consideration and evaluation of the micro-projects in accordance with the specified criteria, such Councils recommend to support the most prepared MPs. The list of the criteria is as follows:
availability of necessary documentation;
absence of restrictions for implementation (legal, technical, etc.);
level of support by co-owners (community members);
actuality and economic feasibility of the initiative;
who maintains the house;
priority of the initiative in regard to other ACMHs initiatives in the city;
amount of ACMH contribution into co-financing ;
timeframe of the initiative implementation;
specifics of the implementation;
other essential factors, depending on local peculiarities.
As of today, in the majority of CBA Project partner cities, submitted by the local ACMHs micro-projects were evaluated and the most ready were recommended to the city and CBA Project for co-financing and implementation.
ACMHs whose micro projects were identified as high priority MPs started already selection of vendors, on a competitive basis, to complete the required works.