Details

Created: 07 November 2014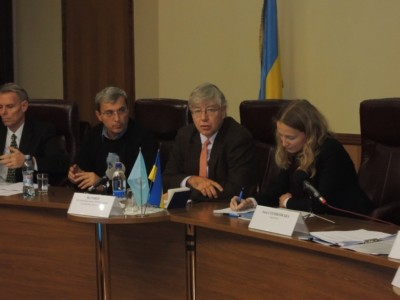 On the 6th of November, 2014, the United Nations Resident Coordinator and UNDP Resident Representative in Ukraine Mr. Neal Walker visited Zaporizka oblast. During the visit Mr. Walker met oblast authorities to summarize the results of the second phase of joint EU/UNDP Community Based Approach to Local Development Project (CBA). They have also discussed future plans and current issues, which oblast is facing.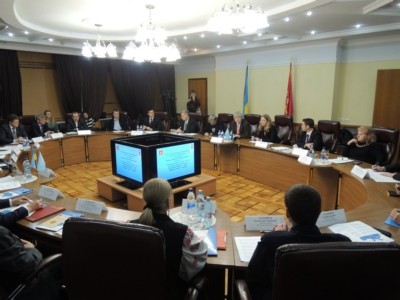 Zaporizka oblast was the first region Mr. Neal Walker visited in Ukraine as a UN Resident Coordinator: "For me it is more important to go "to the fields" and to see on practice what are the biggest challenges for local development and people than just working "in the office". Thus, together with our counterparts we can find possible ways to improve people's life in Ukraine", underlined UN Resident Coordinator.
Mr. Neal Walker and oblast authorities also had discussion on the urgent issues which oblast is facing now. Among them is support and accommodation of IDPs from affected regions. Thus UN Resident Coordinator stressed that: "For the nearest future among the focal areas should be support of IDPs that are coming to Zaporizka oblast from south-eastern regions. United Nations are ready to support Ukraine and Zaporizka oblast to address current challenges. It may be not only food, warm clothes for IDPs, but also long-term development projects".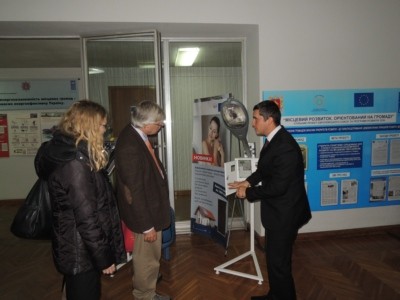 Mr. Walker also visited Mobile Laboratory for energy audit, procured under CBA-II support in terms of special piloting component. During exposure visit participants saw on practice how energy efficient equipment works.
Zaporizhka oblast is the recipient of advanced piloting quota in the area of energy efficiency. Under this support, the regional energy-efficiency policy was updated; adoption of energy efficient technologies and renewable energy technologies in rural areas was promoted; an energy map is in preparation and a mobile laboratory has been established to promote energy audit in the region.
Implementation of the first phase of CBA Project commenced in Zaporizky region during August 2008. First phase was succeeded by a second phase in July 2011. Over these two phases nearly 140 ths. men, women and children of the region have benefitted from improvement in 40 schools/kindergartens, 12 healthposts, 30 water supply, 30 street-lightning, procurement of 4 school-buses and so on. This happened through joint effort of the citizens, oblast/rayon/local level governments, CBA Project and the private sponsors.
Third phase of CBA project will be implemented during 2014-2018 with a total budget of 23.8 million Euro, provided by the European Union (23 million Euro) and UNDP (800,000 Euro). Its objective is to promote sustainable socio-economic development at local level by strengthening participatory governance and fostering community-led initiatives across Ukraine.