Details

Created: 10 November 2016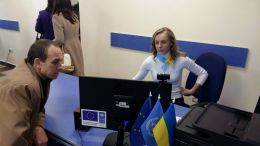 On Thursday, 10 November in Myliatchy amalgamated territorial community in Rivne region the joint EU/UNDP "Community Based Approach to Local Development" (CBA) Project in partnership with Myliatchy village council officially opened reconstructed premise of the Center of Administrative Services Delivery (CASD). Since now more than 7 ths. members of this community can quickly receive high quality administrative services.
"It is our honor to open the first Center of Administrative Services in Ukraine in rural territory. The opening of the Center is an illustrative case of decentralization reform in action, and it is a great opportunity for community to receive all necessary administrative services at one place. Special thanks to the EU and UNDP who support and cooperation with Rivne region for nearly 9 years" underlined Oleksiy Muliarenko, the governor of Rivne region.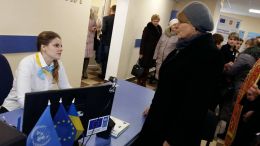 The Head of Muliachy amalgamated territorial community stressed that creation of such Center was defined by the community as priority: "Now instead of travelling to other rayons our people can get services here in this Center. Speacial thanks to community members who realized that the changes should start from the bottom. And authorities should be more opened to people"
In village Zhaden was opened a distant-working branch of the Center where local villagers can get access to all necessary services, such as getting birth or marriage certificate, register enterprise and others, and there is no need to travel anywhere.